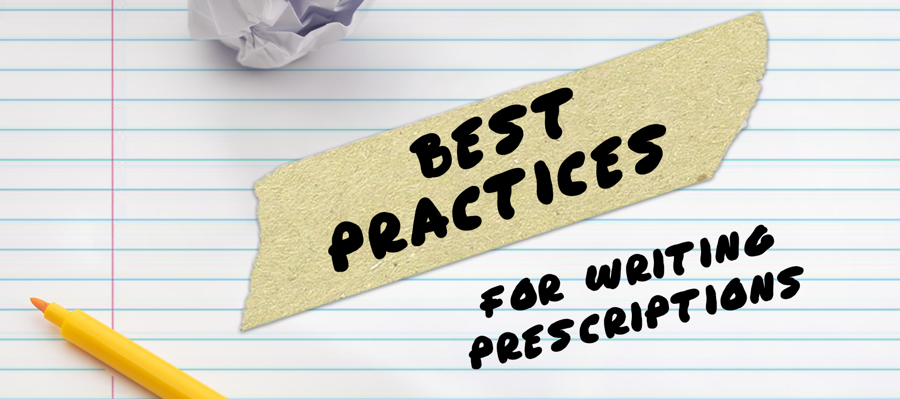 Why is this important? – So your order doesn't get stuck needing more information before we are able to ship it out.
Why is McGuff so strict with what is on prescriptions? – to make sure that the Physician, Patient, and Pharmacy don't get in hot water.
What is the required information a complete prescription needs?
Physician Information
Full Name
Type of Physician
Clinic Address and Phone Number
License Number
 Patient Demographics
Patient's Full Name
Patient's Complete Address (regardless of where it is shipping)
Patient's Phone Number
Patient's Medication List
Patient's Drug Allergies
Patient's Diagnosis
Prescribed Drug
Dose - The prescribed amount, volume or quantity of medicine to be taken or administered at a particular time (e.g. 1 mg, 1 mL, 1 tablet etc).
Route of Administration - Routes of administration should be specific (e.g. oral, intravenously, intramuscularly, subcutaneously).
Frequency – Ensures the patient takes a medication at the specified interval (e.g. every 4-6 hours, daily, weekly, monthly). Remember, "PRN" (as needed) is not a frequency and requires further information (e.g. PRN twice a day).
This is an example of a perfect prescription:
Submit your prescriptions here:
Mcguffpharmacy.com
Phone: (877) 444-1133
Fax: (877) 444-1155
pharmacyanswers@mcguff.com
Common Mistakes people make on prescriptions (do not do these!)
      

Sig: Inject 0.5mL 2x/week in AM 
The example above is missing the route of administration.
      

Sig: Bring to office for trigger point therapy
 The example above is missing the route of administration, dose to administer and frequency.
If you have any questions, comments, or concerns… please reach out to us!
Phone: (877) 444-1133
Fax: (877) 444-1155
pharmacyanswers@mcguff.com