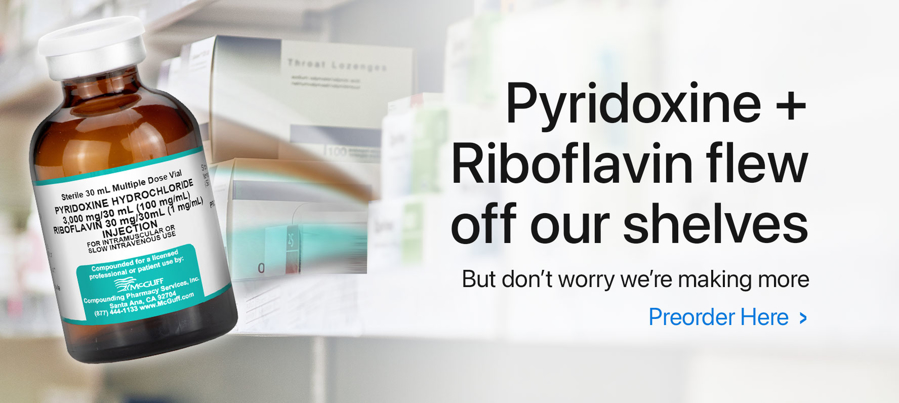 Our newly formulated Pyridoxine + Riboflavin 30 mL MDV quite literally flew off the shelves!
It was way more popular than we ever thought and we sold through our initial batches within hours of launch.
We have compounded more batches and they are expected to ship the first week of November with a ...